Live-Work "Grand Four"
NEW YORK, NY
CHALLENGE: Multiple vestibules and a bent corridor obstructed fabulous light and views.
THE CLIENT: A creative professional who loves to entertain wanted a separate work suite and space for large gatherings.
Gut Renovation + Full Services
THE TRANSFORMATION: We reduced dark passageways and created 30% more closets. The apartment is party central, a live-work showroom, and a comfortable place to live. The client enjoys spectacular light and views throughout the entertaining spaces.
BEFORE One of a series of vestibules separating the apartment from its views.
AFTER We created more spaciousness by rethinking uses and finishes
AFTER We created more spaciousness by rethinking uses and finishes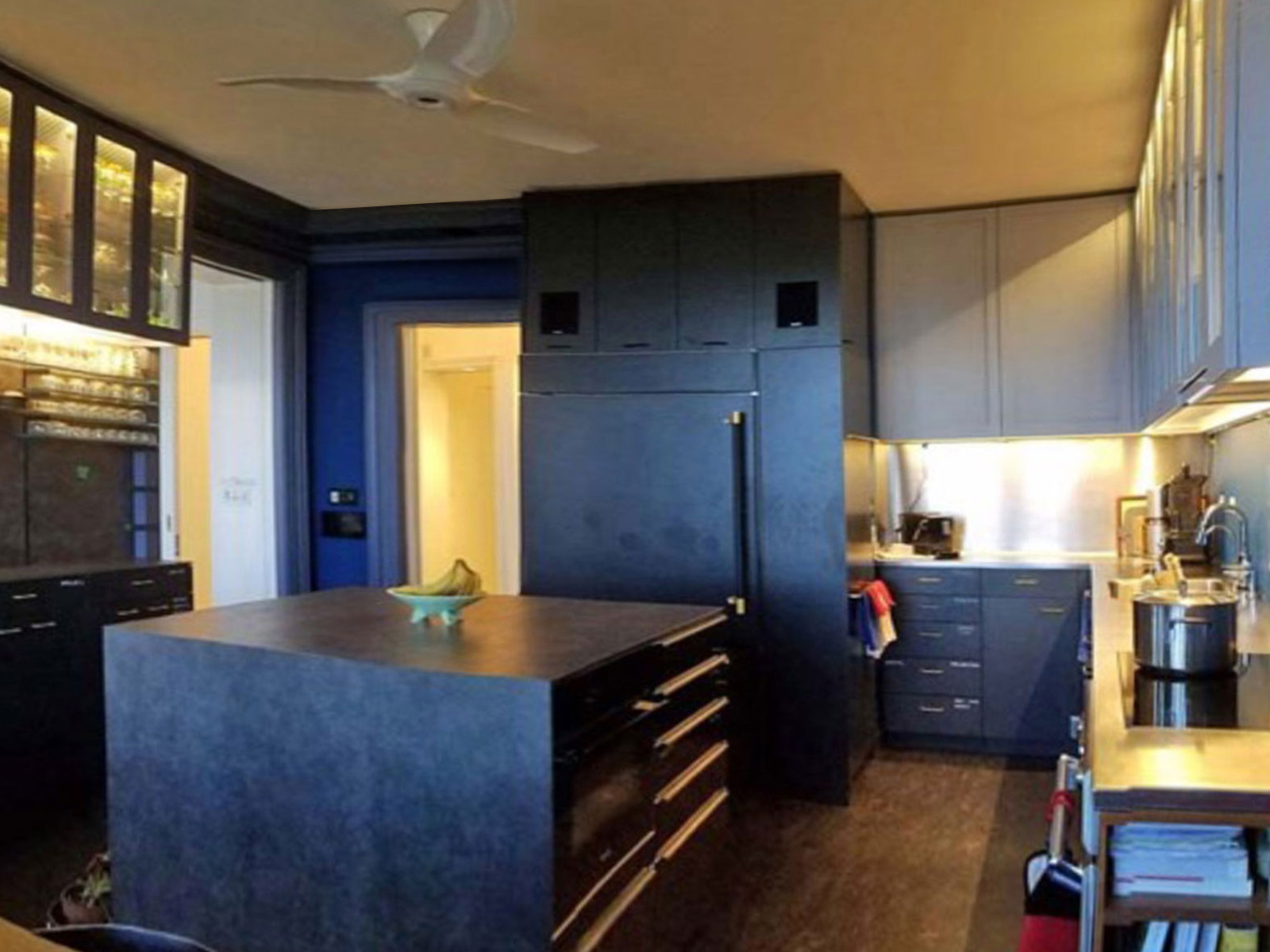 The Kitchen sits quietly in the background of this grand Dining Room
BEFORE A light-filled room with c1908 finishes in disrepair
AFTER This room provides more enjoyment with architectural lighting and restored  original finishes
AFTER This room provides more enjoyment with architectural lighting and restored  original finishes
BEFORE This room has the best views, and it was isolated from the rest of the apartment
AFTER We made this apartment delightful by connecting this rooms spectacular views  to the whole apartment
AFTER We made this apartment delightful by connecting this rooms spectacular views  to the whole apartment
Learn our
Healthy
Gut Renovation Process