In this article, we share four strategies to get more light in your gut renovation. We use these techniques with our clients and offer them to you as inspiration.
You Can't Add More Windows
Every apartment has a finite amount of light based on four factors
North-South, East-West exposures, 

Height relative to adjacent buildings, 

Shadowing from nearby buildings, and 

Window size
The following techniques transcend the immovable aspects of NYC real estate.
1. Change How Daylight Penetrates Your Space
Your gut renovation allows you to maximize the daylight per square foot in your apartment.
Rethink how your rooms function and relate to each other. 

Adjust your interior walls and doorways. 

Strategically remove partitions and create door openings.
These spatial design strategies optimize the flow of natural light and help you achieve a brighter and more enjoyable living environment. 
These techniques increase the sunlight you experience throughout the year because they allow sunlight to penetrate more expansively into your home. In a single project, we achieved a remarkable 45% increase in the overall brightness. This is equivalent to the stark contrast in daylight between New York City and Miami during the winter season!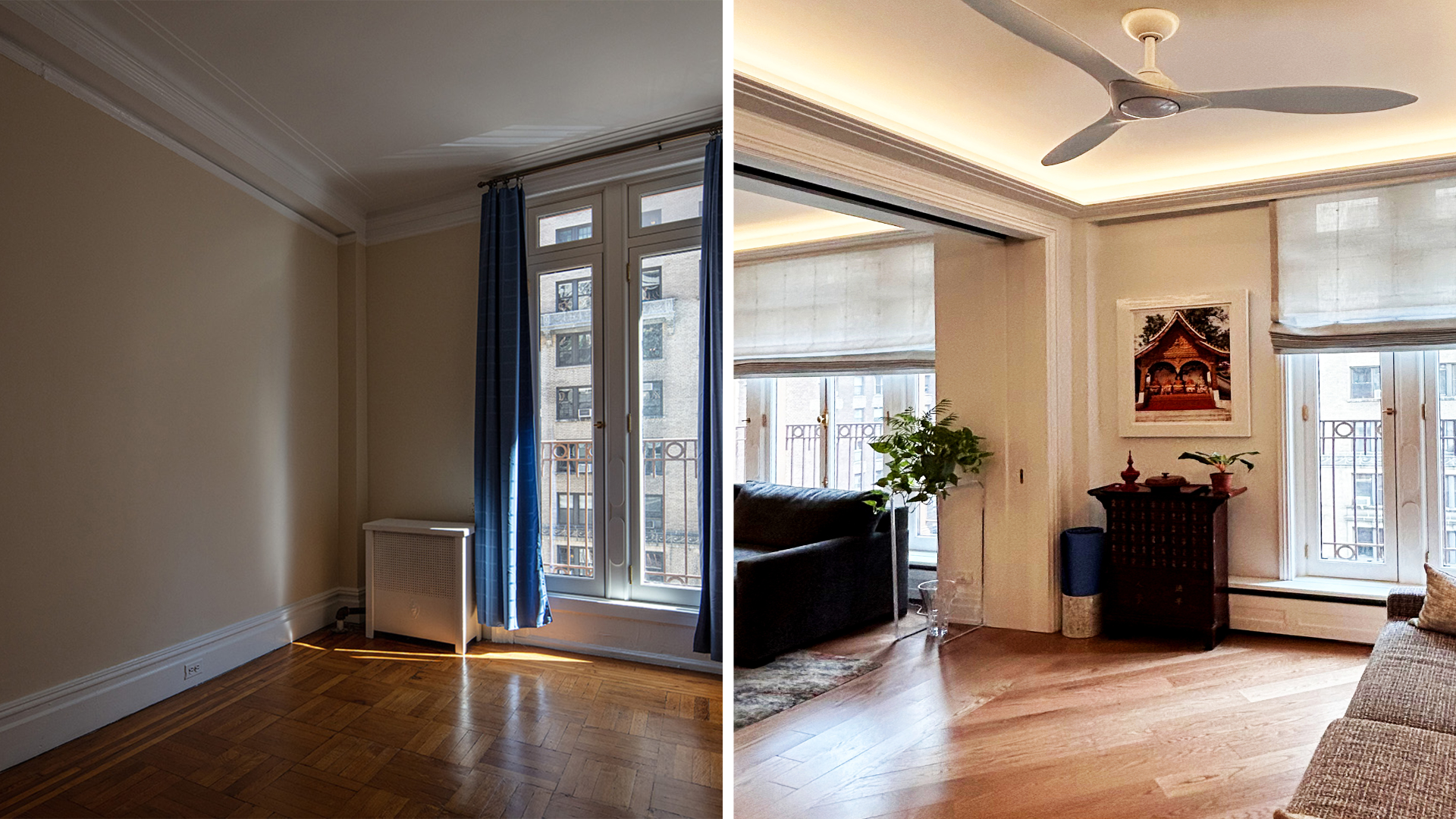 2. See More of Your Windows
Make your gut renovation feel brighter by ensuring your windows are easily visible from within your home.
Strategically position connections between rooms so you see more windows. 

Increase the number of windows visible at one time.

See each window from more locations within your apartment. 
Seeing more windows from different positions creates a greater sense of sunlight and brightness in your home.
The view of the sky or sunlit surfaces reflecting light will enhance the feeling of brightness. This effect can reach deep into your apartment, beyond the reach of direct sunlight. In other words, the more you see the light, the more you'll feel its presence.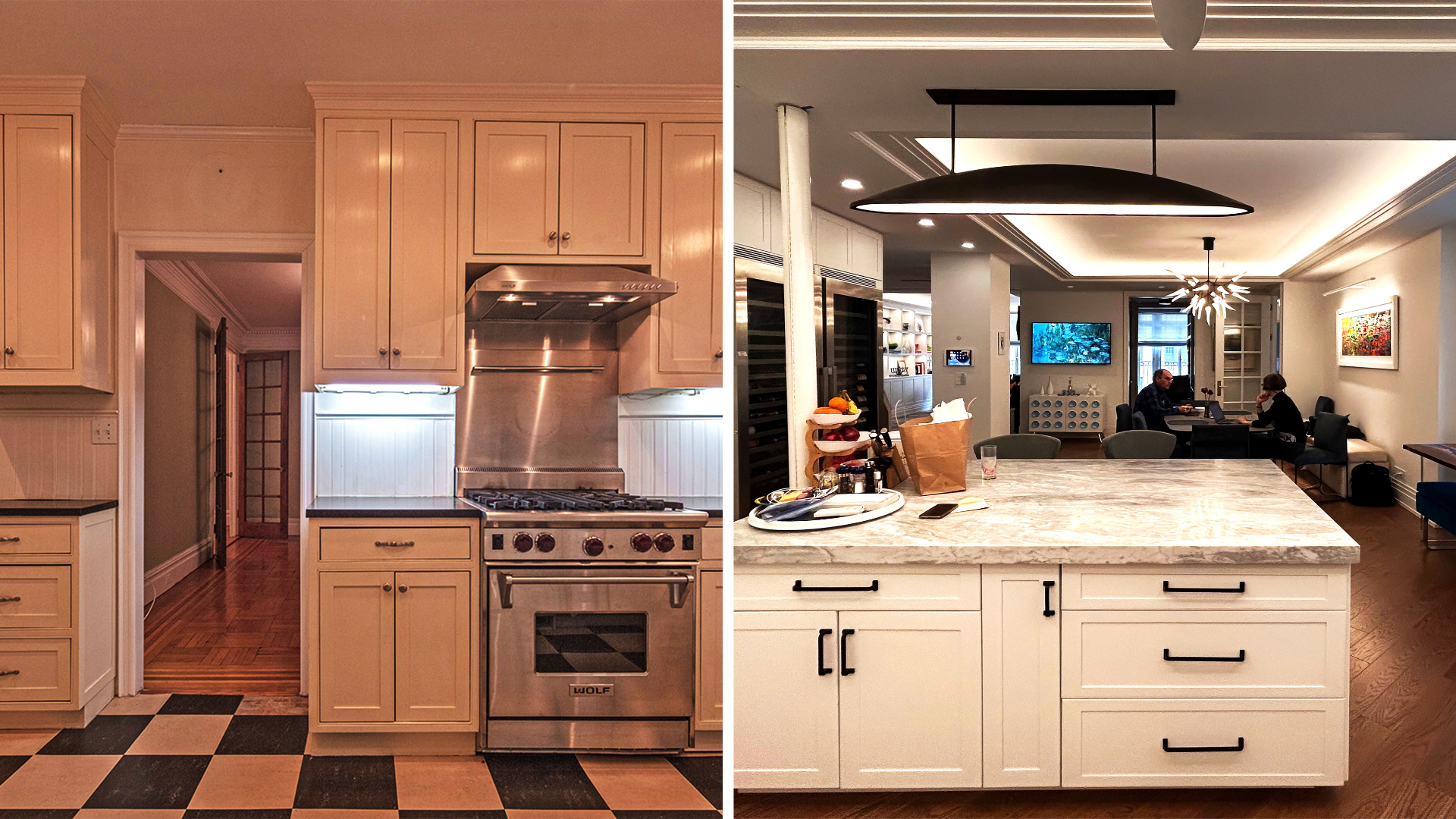 3. Adjust the Room's Relationship to Windows
Your gut renovation is your opportunity to create better views out your window. Windows are your untapped resource in many prewar apartments because, in most, Kitchens and Dining Rooms did not prioritize views out their windows. 
Reimagine room divisions.

Change the relationship of your rooms to the windows.

Center activity in an area to feature and celebrate the nearby window. 
When you rethink the relationships between your rooms, you can highlight and increase your enjoyment of the views from your windows. 
Pro Tip: Adjusting a room to center on an existing window is most effective in entertaining spaces.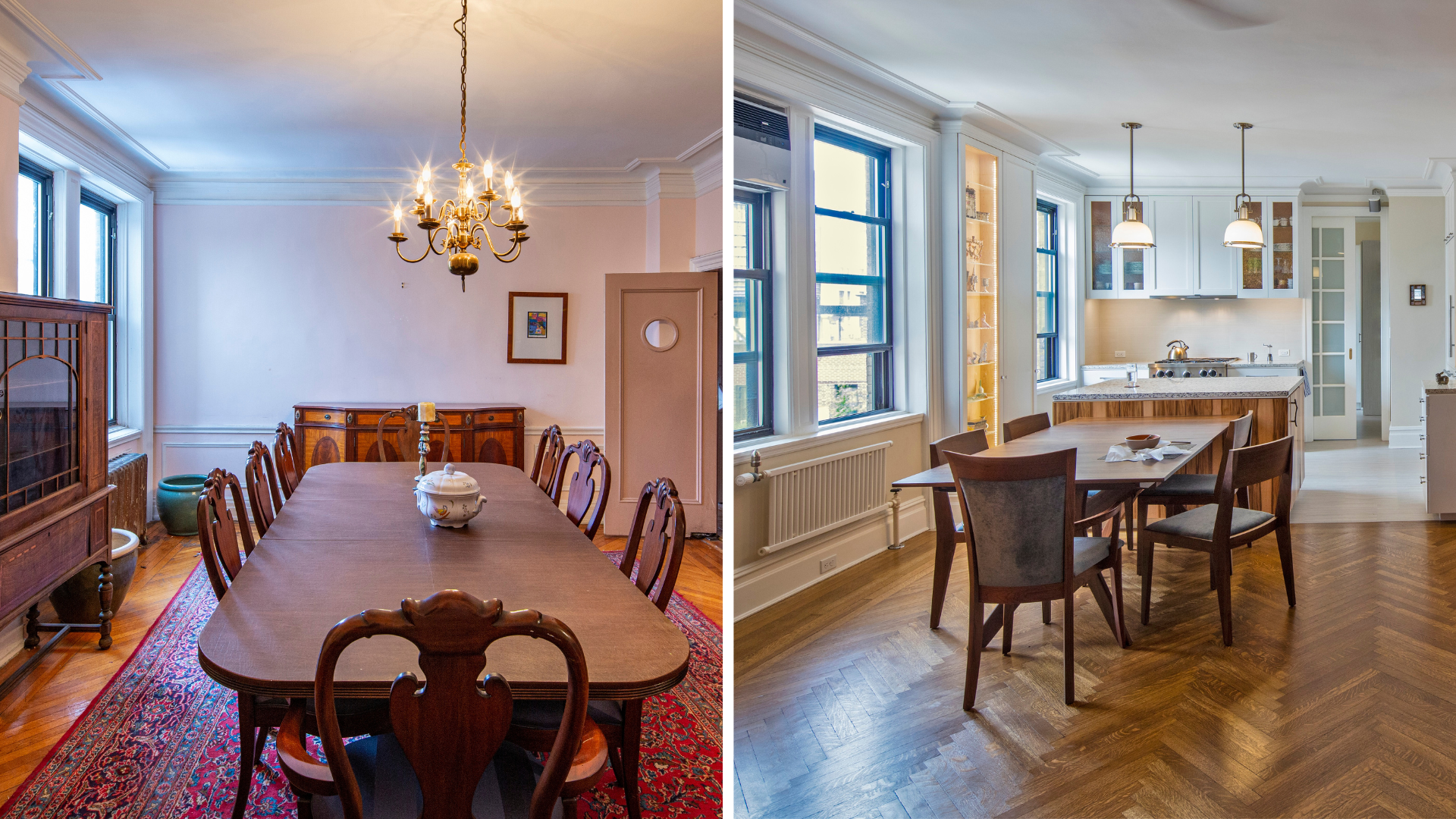 4. Consider Installing New Windows
New windows in your existing window openings can substantially boost natural light, a valuable attribute homeowners look for. Bring more light into your rooms:
Advancements in materials and technology have made window sashes narrower. 

Compared to

replacement windows, brick-to-brick

can increase the visible area by approximately 2 inches of glass in height and width. 

Consult with your building management or relevant authorities before proceeding.
Pro Tip: If your building allows, add or enlarge windows on the rear facade. It can be a game-changer for increasing natural light in your home.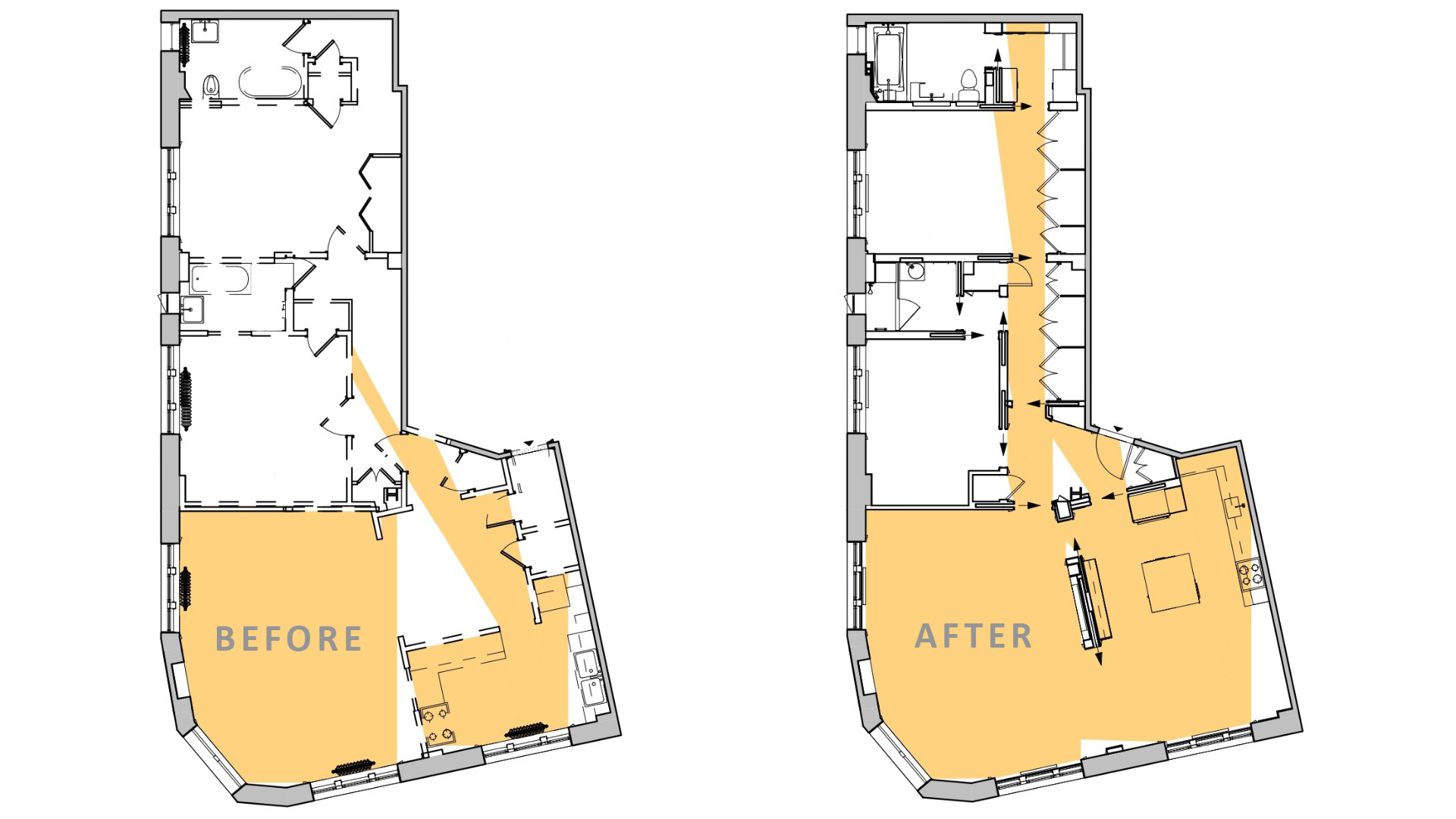 Moving Forward:
You Maximize your experience in your new home when you 
Expand how daylight penetrates your space.

Create more views of your windows.

Consider where windows land in your rooms.

Install new windows. 
These four spatial design strategies for gut renovations in NYC will optimize your experience of daylight in your home. Enjoy!
What are your ideas and experiences for maximizing the experience of sunlight in your gut renovations? Add them in the comments below! 
Do you have questions about Maximizing sunlight? Contact us, and we may include the answer in a future article!
About Us:
At AKA, we specialize in transforming homes to increase light views and experience; we focus on our clients' delight!
Image Sources & Footnotes:
Solstice tale of two cities
Sunrise Sunset Calendars
Help yourself by reading our insights and by asking us your questions
Want more information? We will be writing more about all of these subjects; if you want them in your inbox as soon as we post them, sign up here.